Top 10 State Bank of Travancore Credit Cards in 2020
State Bank of Travancore Credit Card Categories 
Clearly understanding the customer's spending habits, State Bank of Travancore offers varied credit cards in the following categories.
Shopping Card.
Cashback Card.
Rewards Card.
Travel Card.
Life-Time Free Card.
Business Card.
Lifestyle Card.
Entertainment Card.
State Bank of Travancore Credit Cards Eligibility Criteria 
Cardholders should be in the age bracket of 18 years to 70 years.
Should have a fixed monthly income.
Should have a good CIBIL credit score.
State Bank of Travancore Credit Cards Documents Required 
Identity proof, namely a copy of the passport or PAN card or Voter's Id or driving license.
Income Proof in the form of usually the latest salary slip with the latest income tax forms (Form 16 in the case of the salaried individual,
ITR form in the case of a self-employed individual).
Residence Proof in the form of a Ration card or Driving license or Voter's ID or Passport copy or telephone bill or electricity bill or life insurance policy or PAN card.
A copy of the bank statements pertaining to the most recent and relevant time frame.
How to apply for State Bank of Travancore Credit Card
Reward Points offered on State Bank of Travancore Credit Cards
Detailed Features and Benefits
SBI card (Visa) the most popular credit card in India is issued also by State Bank of Travancore through several branches in Kochi and Trivandrum, along with a few other locations across the country. These branches have drop boxes for the deposit of your payments.
There is a whole range of credit cards offered by the State Bank of India and they have their unique benefits and highlights. Some of them include: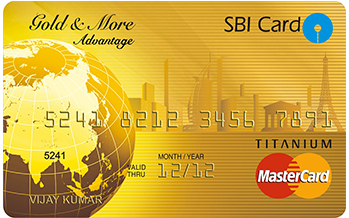 SBI Advantage Gold Card
SBI Advantage Plus Card
SBI Signature Card
SBI Platinum Card
SBI Advantage Signature Card
SBI Advantage Platinum Card
Video 
FAQ
News